You've seen them - the wedding invitations with photographs of the bride and groom that have ended up on an awkward photo website. That's the very last thing you want to happen with yours, but many brides want a personalized invite that features a photo. Here are some tips that will help you choose a gorgeous photo wedding invitation that is anything but cheesy!
If you don't want to go through the troubloe, you can also use a digital invite and use an invite email bulk sending service to contact your guests.
Opt for a Design That Makes the Photo Semi-Transparent
By making your photo semi-transparent, you can still have the personalized feel you want in your wedding invitation, without the photo being the only thing your guests notice. We love the Vintage Floral Kraft Wedding Invitation design because the photo is subtle, the personalization is perfect, and the design suits any theme.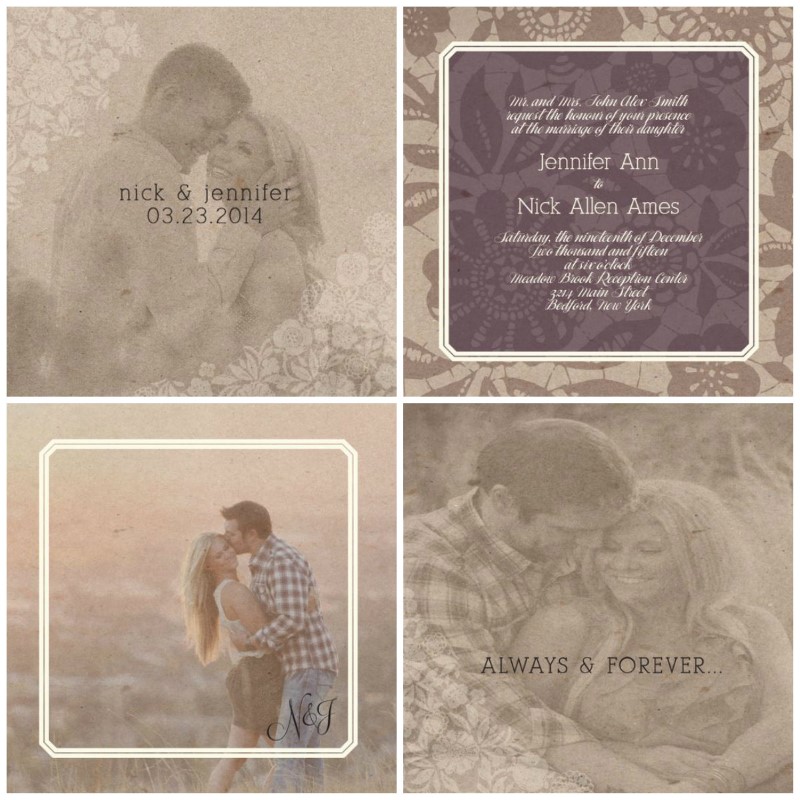 Opt for a Tri-Fold Design So Your Picture Can be Inside the Invitation
If your engagement photo isn't the first thing you want guests to see, but you still want to include the personalization, go for a tri-fold card. This allows you to place a photo inside the card and gives guests a sweet little memento of you and your fiance before the wedding has even started! Our favorite is the Victorian Charm wedding invitation, which is a tri-fold invitation and features beautiful teal and damask designs.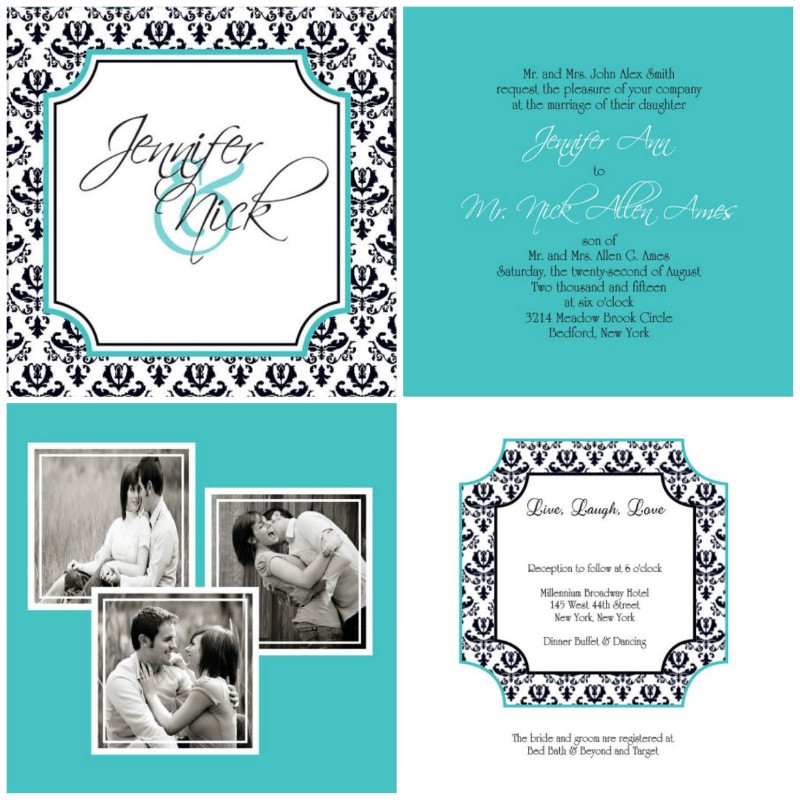 Choose a Transparent Text Wedding Invitation
We are loving the Transparent Text photo wedding invitations from Basic Invite. They allow soon-to-be brides to place their engagement photo within the invitation design, but it's more subtle than a full picture. Transparent text that can be customized lets guests peek through and see the beautiful couple hiding in the background. It's absolutely perfect and a great example of a classy photo wedding invitation.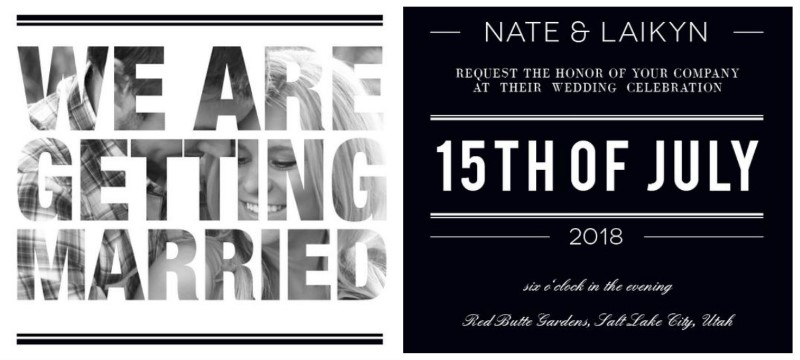 Go for a Design that Allows Multiple Pictures
So, you want a great smooch photo but you don't want that to be the only thing your guest sees. You also love the silly engagement photo ideas, and wouldn't it be great if you could use a sweet but perfectly-posed photo as well? You can if you go for a design that allows for multiple pictures. It allows you to add photos that express more than just one facet of your relationship, because you're not just mushy-romantic. You're also silly, serious, playful and so much more. We love the Darling Couple photo invitation, which gives you the best of both worlds!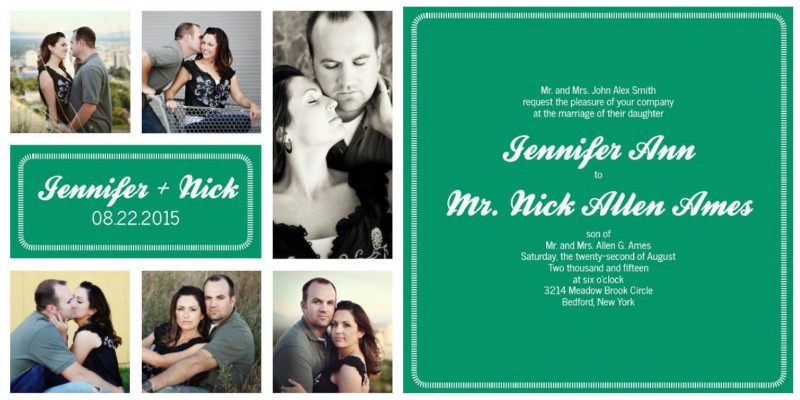 By sticking with these tips and avoiding overly-embarrassing photographs (get them approved by at least 2-3 best friends before choosing the photo), you can have a gorgeous photo invitation that is classy and not cheesy!